The reception in the inner ward: a dream! The ambiance during dinner in the stone hall: incomparable! Dancing in the Skybar until late at night: unforgettable!

The most important day in your life should also be the most beautiful day. And we at Castel Flavon know how to make that happen: We know that every bride and groom have very personal wishes and ideas for their own dream wedding. That the ideal celebration plan is different for each couple. Above all, we know that every bride and groom want to start their journey together with the most memorable experience possible. This is the day when the most important people, their families and friends, come together to celebrate this promising new beginning. And we can help to make this day an unforgettable and wonderful experience.

We have the know-how to give every bride and groom exactly what they want: Whether it be a large or small wedding, magnificent or simple, jolly or elegant, we give our very best to arrange your dream wedding at Castel Flavon, personally and uniquely.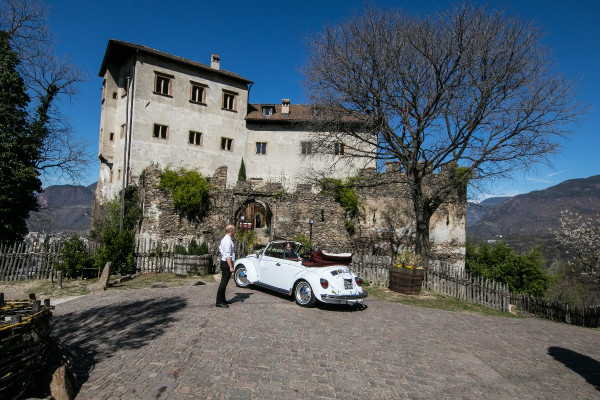 Your personal dream wedding
Contact us: Together, we arrange your individual celebratory program and menu for the most beautiful day in your life.
get in touch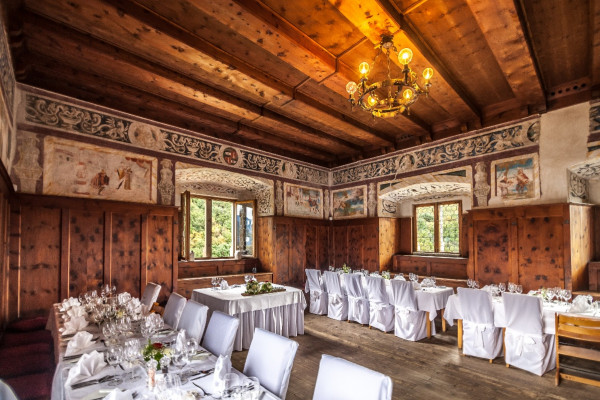 Celebrate in the castle's premises
The impressive ambiance of Castel Flavon offers space for large or small groups and it is the ideal setting for your wedding: Find the perfect premises for your celebration!
Your delicious menu
Our kitchen staff will make your wedding unforgettable in culinary terms!

More information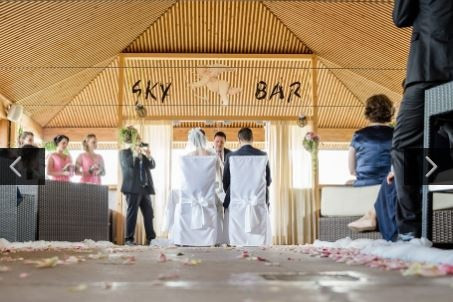 The Skybar
The most beautiful location of Bolzano: Celebrate with a wonderful view over Bolzano's nightly sea of lights!
More information